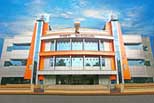 Abbreviations

SSCSA

-
Sri Shanmukhananda Chandrasekarendra Saraswathi Auditorium

MSSA

-
M. S. Subbulakshmi Auditorium

JCH

-
Jasubhai Convention Hall

TPC

-
Programmes held under Sri Shanmukhananda Dr. V. Subramanian Talent Promotion Concerts
supported by Sangeet Natak Akademi, New Delhi

WW

-
Programmes organised by Women's Wing of Sabha

SV

-
Programmes organised by Sri Shanmukhananda Bharatiya Sangeetha Vidyalaya

SKMSS

-
Shanmukhananda Kanchi Mahaswami Sangeetha Sangrahalaya
SIES College
SIES College of Arts, Science & Commerce, Sion West

SM

-
Shraddhanand Mahilashram

MAH

-
Mysore Association Hall, Bhaudaji Road, Matunga
Day & Date
Time
Programme
Venue
JANUARY 2017
Day & Date
Time
Programme
Venue
Saturday, 7
6.30 pm
Vocal concert of Shri Hariharan Ravi & party
(disciple of Palai Shri C. K. Ramachandran)

JCH

(TPC)

Sunday, 8
6.00 pm
Vocal concert of Shri Muthu Krishna M. & party
(disciple of Smt. A. Saraswathi Ammal)

JCH

(TPC)

Saturday, 14
4.00 pm
Pongal Celebrations

JCH

(WW)

Sunday, 15
6.00 pm
Smt. Rajeswari Pariti - Carnatic Veena Concert based on the compositions of Bhadrachala Ramadas & Devi Kritis.
JCH

(SV)

BHAJANA MAHOTSAV

Monday, 16
6.30 pm
Namasankirtanam by Udayalur Shri K. Kalyanaraman & party

SSCSA

Tuesday, 17
8.00 am
Unchavritti led by Udayalur Shri K. Kalyanaraman

SSCSA

6.30 pm
Thyagaraja Aaradhana - Group rendering of Pancha Ratna Kritis
by musicians of Mumbai followed by dinner

SSCSA

Wed. 18
6.30 pm
Sri Thyagarajar - drama by Shri T. V. Varadharajen, United Visuals, Chennai

SSCSA

Thursday, 19
6.30 pm
Namasankirtanam by Shri J. B. Shruti Sagar &
Ms. J. B. Keerthana & party

SSCSA

Friday, 20
6.30 pm
Varkari Sampradaya Harikeerthanam by
Shri Ganapathi Tukaram Maharaj & Mandali

SSCSA

Saturday, 21
6.30 pm
Sangeetha Upanyasam by Smt. Vishaka Hari
Dasavatharam - Part 1

SSCSA

Sunday, 22
6.00 pm
Sangeetha Upanyasam by Smt. Vishaka Hari
Dasavatharam - Part 2

SSCSA

Tuesday, 24
6.30 pm
Meerabai Charitram - Discourse by Shri Dushyant Sridhar
Vocal support by Ms. Anahita - Ms. Apoorva & party

SSCSA

Wed. 25
7.00 pm
Namasankirtanam by Shri Sattanatha Bhagavathar & party

SSCSA

Thursday, 26
10.00 am
Dr. V. Subramanian Endowment Lecture
Vision on Life – a talk by
Swami Mitrananda, Acharya, Chinmaya Mission, Chennai, National Advisor, All-India CHYK & Trustee, Chinmaya Vishwavidyapeeth

SSCSA

Saturday, 28
6.30 pm
Vaggeyakara Day - Purandaradasar, Taliapakkam, Annamacharya
JCH

(SV)

^
FEBRUARY 2017
Day & Date
Time
Programme
Venue
Saturday, 16
6.00 pm
A talk on Common Ailments by Dr. S. Jayaram
A grand one-man Carnatic Hindustani jugal bandi -
Vocal & Violin by Dr. Sriram Parasuram
Accompanied by
Shri Sruthi Sagar - Flute
Patri Shri Satish Kumar - Mrudangam
Shri Siddhesh Bicholkar - Harmonium
Shri Prasad Padhye - Tabla

SSCSA

Sunday, 12
6.00 pm
Film Show

JCH

(WW)

DRAMA FESTIVAL

Tuesday, 14
7.00 pm
Kanneer Pushpangal - Tamil play by Art Lovers

SSCSA

Wed. 15
7.00 pm
Ananda Nilayam - Tamil play by Chembur Hari

SSCSA

Thursday, 16
7.00 pm
Manaivee Amaivadhu Ellaam - Tamil play by
Bombay Cultural Association

SSCSA

Friday, 17
7.00 pm
Shanmukhananda Theatre Group presents "KATRINILE VARUM GEETHAM" Full Length P yonthe life and times of Dr.M. S. Subbulakshmi, a repeat on equest of members.

SSCSA

Saturday, 18

6.00 am

Films
Launch of S3 Brigade Bharat Bhagya Vidhata (Architects of India's destiny) By Pancham Nishad and ACE Publications 68 minutes


SSCSA

7.45 to
9.15 pm
TSF (Three Short Films) By
Bombay Chanakya
1. Manadhil Urudhi Vendum (25.26 mins)
2. Hold On (28.03 mins)
3. Sadhana (28.22 mins)
Friday, 24
6.30 pm
S. Seshadri Memorial Talent Exposure Concert
Carnatic vocal by Shri Tirupati (Diploma KVC - 2nd year)
Carnatic vocal by Smt. Bhuvaneswari Viswanathan (Diploma KVC - 2nd year)
JCH

(SV)

Saturday, 25

Sunday, 26

9.00 am
to 5.00 pm


10.00 am
to 5.30 pm

Two Day Conference on INDIAN MUSIC CULTURAL & PHILOSOPHICAL PERSPECTIVE.
Jointly Organised by the Sangeetha Vidyalaya ofthe Sabha and South Indian Education Society College of Arts, Science & Commerce, Sion (W), Mumbai - 22.
Registration for both days Rs. 500/- Per Person.
For Student Rs. 400/- for both the days.
Registration fee also includes tea/coffee and lunch on both the days.
Registration opens from 15.01.2017

MU (Kalina)


MU (Kalina)

^
MARCH 2017
Day & Date
Time
Programme
Venue
Saturday, 4
6.00 pm
A talk on Gallstone & Jaundice by Prof. Dr. Mohan A. Joshi
Malladi Brothers
( Shri Sriram Prasad & Shri Ravi Kumar) - Vocal
Shri H. N. Bhaskar - Violin
Shri K. V. Prasad - Mrudangam
Alathur Shri Rajganesh - Kanjira

SSCSA
Celebration of International Women's Day.


05.03.2017 Sunday 6.00 pm at
Sri Shanmukhananda Chandrasekarendra Saraswathi Auditorium.
Felicitation of young girls with extra-ordinary achievements.
Tajamullslam, Srinagar, J&K
8 yrs
Youngest Kickboxing World Champion
Rida Zehra, Meerut
7 yrs
Blind Muslim student - recites Bhagavad Gita, all the 18 Chapters
Rida Zehra, Meerut
4 yrs
Super genius child studying in 9th Std. (ordinarly should be in Sr. KG)
Sushma Verma, Lucknow
15 yrs
Completed M.Sc. (Micro Biology) at the age of 15 and now pursuing Ph.D (in the normal
course in the 10th Std.)
Prema Jayakumar
26 yrs
Stood first in CA examination (All India) 2013. Daughter of an Auto driver from Malad.
Malavath Poorna
15 yrs
Youngest Indian to climb Mt. Everest atthe age of 13 on May 26, 2014.
Advait Bhartiya
6 yrs
Youngest Indian to reach Base camp of Mt. Everest.
Followed by Mr. Ashok Hande of Chaurang presenting
"Great Women of Maharashtra". Marathi Food Festival from 4.00 p.m.
in the First Floor Foyer of the Sabha.
Saturday, 11
5.00 pm
Ms. Amrita Murali (Audio Visual)

SKMSS

Sunday, 11
6.30 pm
Vocal concert of Ms. Shruti Kumar & party
(disciple of Palghat Shri T. R. Rajaram)

JCH

(TPC)

Sunday, 12
6.00 pm
Vocal concert of Ms. Dharini Veeraraghavan & party
(disciple of Smt. Radha Namboodiri)

JCH

(TPC)

Saturday, 18
6.30 pm
Vaggeyakara Day - Patnam Subramanya Iyer, Poochi Srinivasa Iyengar, Muthaiah Bhagavathar, Mysore Vasudevachar & other contemporary composers
JCH

(SV)

Saturday, 25
5.00 pm
Dr. M. Balamuralikrishna (Audio Visual)

SKMSS

6.30 pm
Vaggeyakara Day - Sri Syama Shastri & Subbaraya Shastri
JCH

(SV)

Sunday, 26
5.30 pm
Sri Shanmukhananda A. K. Satagopan Yuva
Kalakar Puraskar - Felicitation to the awardees for
the years 2014-15 & 2015-16, Shri Karthik Suresh (2014-15)
& Ms. Ananya Ashok (2015-16) followed by their Vocal Concert
for a duration of 90 minutes each.
Padma Ranga Hall
^